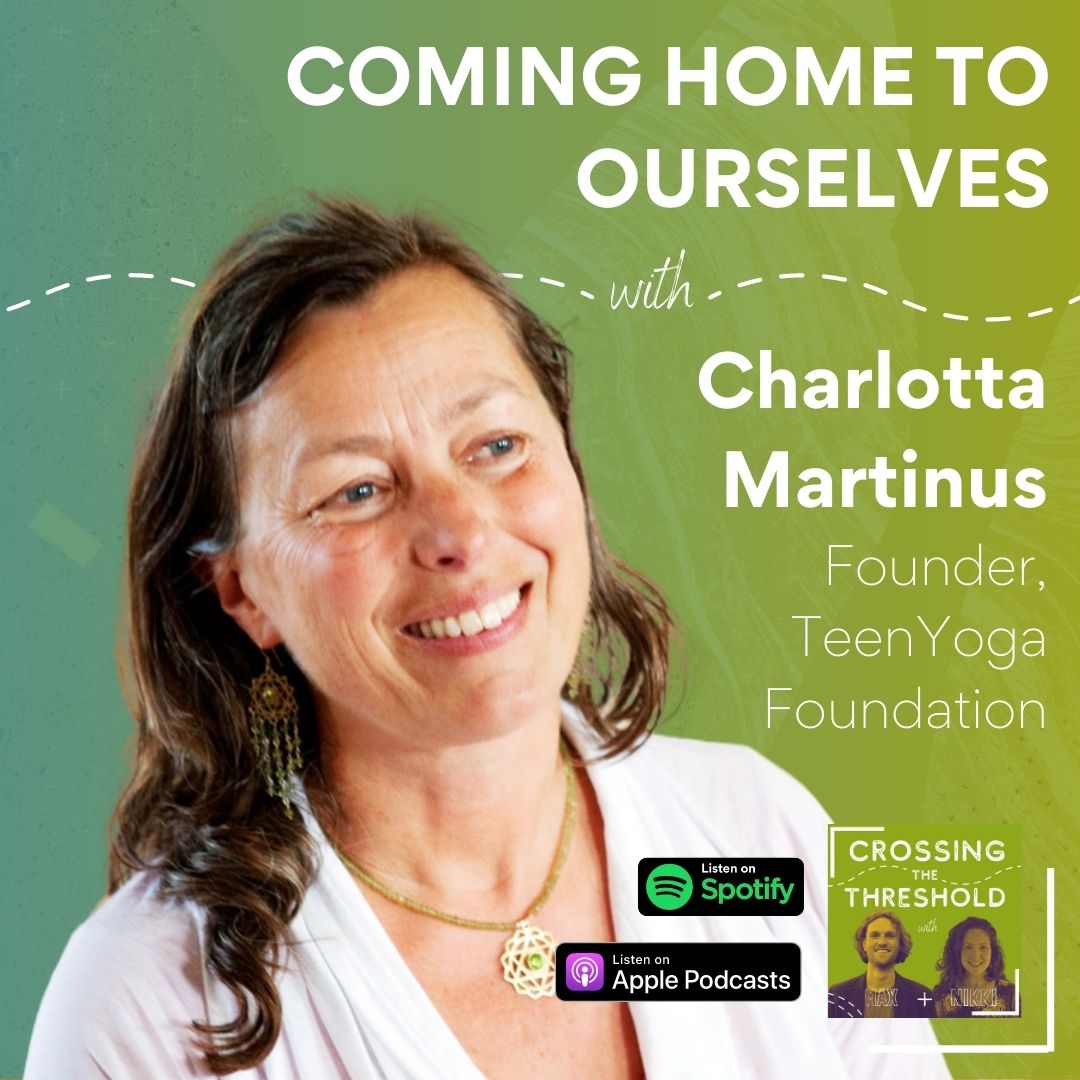 This week we're joined by Charlotta Martinus, Founder of The TeenYoga Foundation, who's doing incredibly transformative embodied work to better support young people to live healthily.
Of course, we talk about yoga, using yoga in schools and the incredible positive impacts it has for youth. We chat about the medicalisation of youth, the adolescent mental health crisis, and why holistic, preventative approaches consistently show themselves to more effective (of course, no?)

We discuss the shift of the parents role as their children grow up, the impact technology has on youth and the global trend towards increasing disembodiment that youth are indoctrinated into.

Charlotta gives sheds a light on how Yoga goes way beyond it simply being a body practise; how it much more a life philosophy, and therapeutic practice and helps youth to 'live their truth'. 
Charlotta is pioneering yoga in schools around the world, showing it's remarkable evidence base for helping young people relate more healthily to trauma and their mental health more generally.
Charlotta has worked with young people her entire life, initially as a school teacher and then as a yoga teacher and now training professionals to bring yoga to young people. Her book, TeenYoga for Therapists, came out in 2018 and she has trained 1300 students in TeenYoga; the gold standard training world wide.
The charity, Teen Yoga Foundation, raises money to research the impact of yoga on young people and has also funded training courses in Africa and funded yoga in disadvantaged schools around the world.
Charlotta has also been involved in lobbying parliament in bringing yoga into schools. Her teacher in India and her two teenage sons continue to be her inspiration.
Check out her book 'Teen Yoga for Therapists' (with a foreword from Sir Anthony Seldon)
https://www.waterstones.com/book/teen-yoga-for-yoga-therapists/charlotta-martinus/anthony-seldon/9781848193994
thanks as alwayy to Nic at Green Barge Audio for editing and producing this podcast.
#wellbeing #yoga #mentalhealth #therapy #adolescence #education