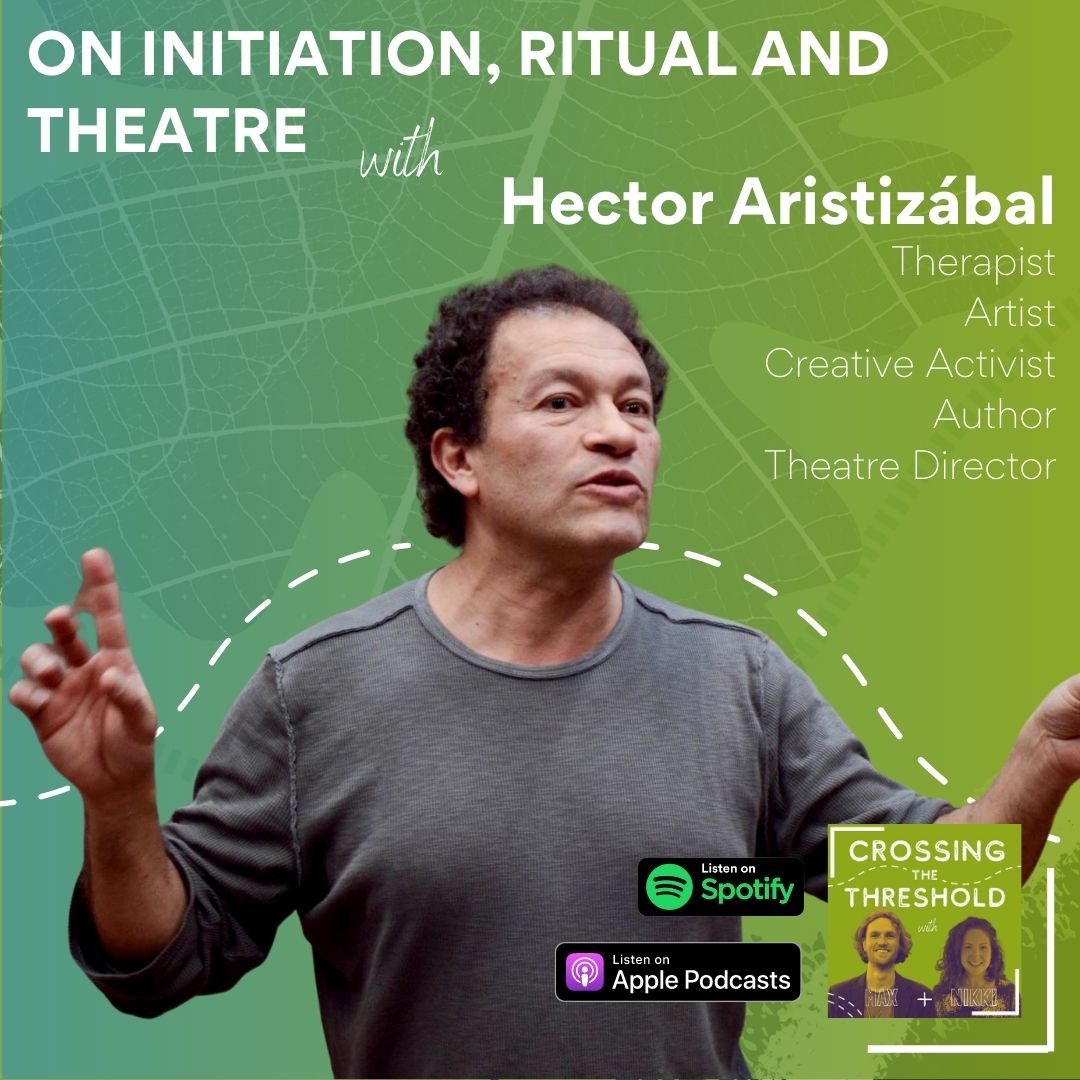 We're excited to share this conversation with the truly inspiring Hector Aristizábal. Hector is an award-winning artist, author, family therapist and theatre director - to name just a few of his many hats! His lifetime's work has been to heal the lives of young people and their communities in the US, his home country of Colombia and in over 50 countries using the powers of creative expression, theatre, ritual, rites of passage and many other therapeutic approaches. There's so much to learn simply from listening to his stories.
Hector was born in Medellin, Colombia during a long and violent civil war. During the conflict Hector was arrested and tortured by the Colombian army and later his brother was tortured and murdered by paramilitary forces. Hector escaped Colombia but it took him many years to heal from the pain and trauma of his brother's death and the violence he himself had experienced.
He moved to Los Angeles where he founded and directed ImaginAction (https://imaginaction.org/) to help people use the transformative power of theatre around the world, including Columbia, Northern Ireland, Afghanistan, Ukraine, Nepal, Ruanda, India, Palestine, Syria & more.
Hector's work draws on training in Theatre of the Oppressed, Dragon Dreaming, Social Presencing Theatre, The Work That Reconnects, Drama Therapy, Emphatic Listening and more… He carries a strong vision for social justice building on the ideas of Paulo Freire and Augusto Boal.
During the last years Hector's main work and interest has been on the use of theatre, storytelling, drumming and dance in combination with psychotherapy in the creation of "modern rituals" as a way to address the needs for healing and social transformation in our communities. He has recently moved back to Colombia using these modern rituals to support with the peace process, bringing together individuals from diverse and often conflicting parts of society to heal their collective trauma.
We recommend reading Hector's powerful story in his book 'The Blessing Next to the Wound: A Story of Art, Activism, and Transformation'. He shares powerful lessons about how we can relate to the challenges we all inevitably face in our lives and what happens when we use initiation to  our shared humanity.
Hector's organisation ImaginAction have also launched a new podcast series that's well worth checking out if you liked this conversation. - https://anchor.fm/imaginaction 

Thank you as always to Nic and Green Barge Audio for editing and producing this podcast.