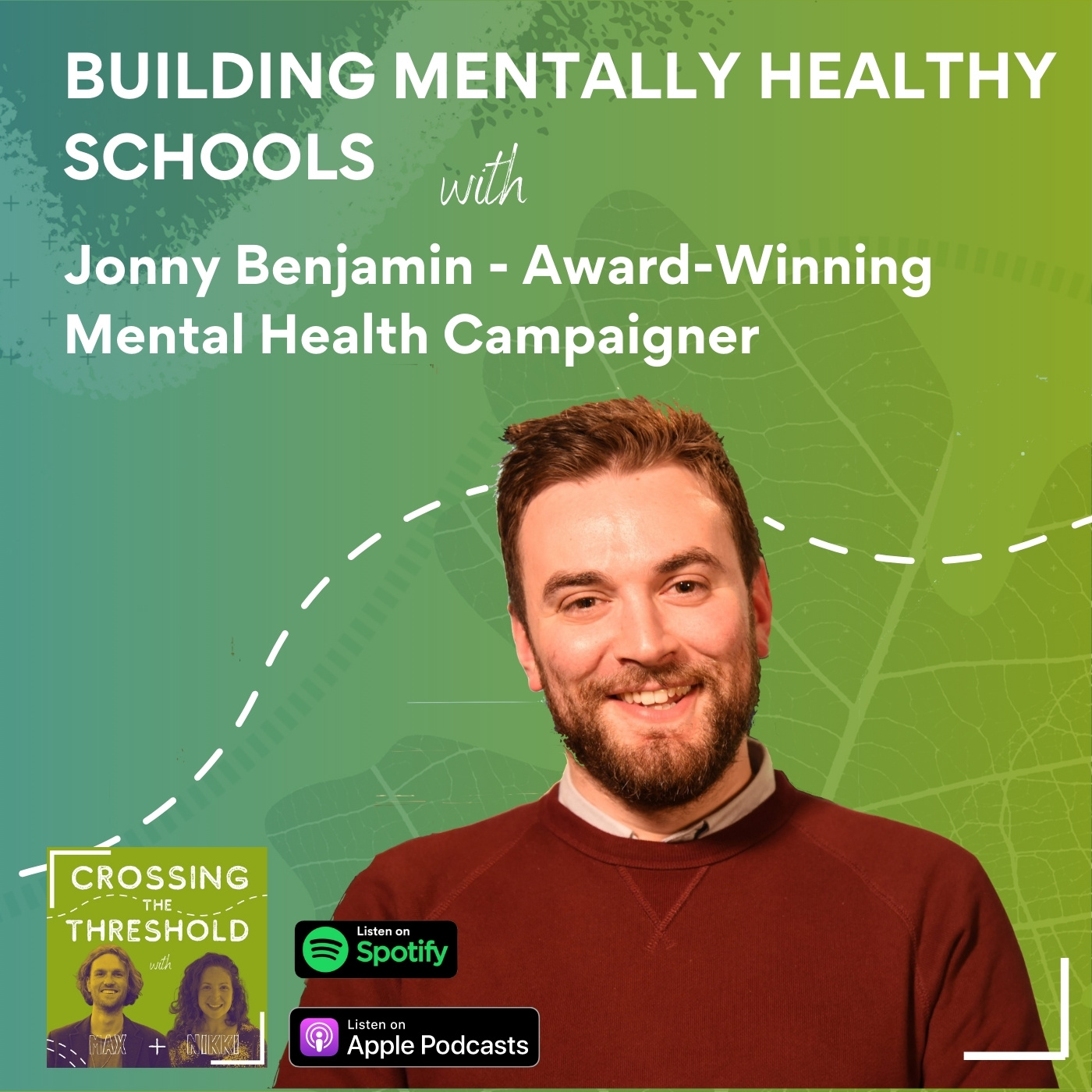 this week we had the pleasure of sitting down with Jonny Benjamin MBE, who is an award-winning mental health campaigner, film producer, public speaker, writer and vlogger.
At the age of 20 he was diagnosed with schizoaffective disorder, a combination of schizophrenia and bipolar, and later began making films on YouTube about the condition that have been watched by millions of people.
Jonny now speaks publicly about living with mental illness and has written articles and given various interviews on TV, Radio and in print around the world to help educate and break stigma. He has also produced and presented documentaries on BBC Three and Channel 4 on the subjects of mental health and suicide.
His 2014 social media campaign with Rethink Mental Illness to #findMike, the man who talked him out of jumping off a bridge when he was suicidal, went viral and led to Jonny becoming a prominent spokesperson on the subject of suicide.
In 2016 he launched ThinkWell, a mental health programme for schools, which has so far been reached thousands of young people in secondary schools across the UK.
He has also written 2 books. The second book, currently titled The Book Of Hope, will be a collection of quotes, poems and stories by himself and others to inspire recovery and hope. It will be published in 2021.
Most recently, Jonny has setup a new mental health charity, Beyond, which aims to provide better mental health support to young people around the country.
Find out more abotu his incredible work here:
https://www.amazon.co.uk/Stranger-Bridge-Journey-Despair-Hope/dp/1509846425
All editing and production comes from Green Barge Audio - Find out more about them and their work at www.GreenBargeAudio.co.uk